(The skin I would have if I had Photoshop in real life.)
They told me it'd blow over. It wouldn't be forever, and that when I'm older, it'd just be a memory of a rather irritating period of my life. Well, now I'm older, and it's not over. You ready? Here are two words anyone my age (*cough*ahemtwentysevenahem*cough*) dreads; or at the very least, wishes to have no association with whatsoever: adult acne.
What is with this? I thought I was meant to grow out of it, and I'd only have to deal with the occasional blemish caused by hormones or far too much of anything battered and fried. Why is it I've only had one year of relatively clear skin, which was then completely ruined by the stress and pressures of a corporate job I hated, leaving my face a general plague area again, reminiscent of my adolescence?
Since the fourth quarter of 2011, my skin has been out of control. Like I said, I was in an exceedingly stressful job I hated. (Not because of the stress; it just wasn't what I wanted for me.) And I think the unhappiness contributed to the lifestyle, and maybe hormonal and emotional imbalances leading to my body acting out. It wasn't a pretty phase, trust me. Try finding a photo of me from that time. You won't.
So, since then I've tried a number of things to help my skin recover, and to return to some sort of balance. It's still not perfect, and my efforts were at one stage on and off. But right now, I think I've developed a system that works for me. And today was the first day, since mid-2010, I left the house wearing only primer, concealer and setting powder, because my skin didn't need any more coverage than that. But listen, this "system" is a moving target. It needs to change according to season and what your body is going through, and like anything, it's different for everyone. So here is what's been working for me. And hopefully, if you're having similar problems, it'll give you ideas on how to find your own system.
Find Products That Work For You

Until late last year, I'd been using a Dermalogica or Guinot skincare regime recommended to me by my mum's friend who owns her own beauty salon, and I'd always loved the products she chose for me. And then when my skin got stuck in a perpetually bumpy rut, I decided to fashion my own skincare regime just to see if that would help. One thing I made the deliberate decision to stay away from was "natural" or "organic" products. I knew from experience they just don't do anything for me, and I accept that my skin responds better to chemically enhanced products, and acne treatments with an appropriate dose of salicylic acid or benzoyl peroxide. (Do be wary of treatments with too much of either though, as that can dry your skin out.)
I also purchased a Clarisonic at the beginning of 2012, and have since been using it religiously. At first I didn't see noticeable results, but once I made the adjustments to my skincare regime I'm about to describe, the effects were much more apparent.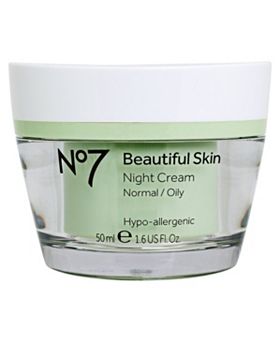 So, I first changed my skincare routine to include separate day and night creams instead of relying on one product 24/7, because I realised it's important to give my skin what it needs at different times of the day. I'd recently attended a launch party for Boots, which was introducing its products for the first time in Hong Kong, and at the launch I was trying a whole bunch of goodies, (for professional research purposes, of course!) and I really liked the No.7 Beautiful Skin range. It felt nice, it had a mild scent, it absorbed quickly, and it left no sticky or greasy residue. I picked up both the day and night creams for normal/oily skin, and after a month or so, it did seem as though my skin was calming down a bit. I was still getting spots, but it was nowhere near as frequent or as dense as before.
Around the same time, my friend Myra recommended a spot treatment by Clinique she found to be very effective. "It stings like hell though," she told me, and I knew it was either salicylic acid or benzoyl peroxide that caused the sting, and I knew that worked for me. The very next day, I picked up a bottle, and ow, ow, OW! It stung like a bitch! Especially on spots that were semi-broken and sorta-healing. Just…ouch-freakin'-ouch. It did work though, and quickly, so I was over the moon to see my acne effectively subdued, even though I still consistently had at least one or two obvious spots at any given time, and clusters of tiny ones you can't see unless I was makeup-free.
About four months into using this spot treatment, I noticed it wasn't working as well as it did when I first tried it, and I was seeing more spots emerge again despite pairing the treatment with the foam cleanser from the same range. This was extremely frustrating, and I couldn't understand why. Once again, I began tailoring my basic skincare regime to see if that would help, which led me to the following realisation: for clear and balanced skin, you need to give it everything it needs to want for nothing. It won't stage a rebellion if it has nothing to be unhappy about. Yes, I just compared acne to a rebellion.
Treat Your Skin Well
I guess I finally decided, "okay, my skin has matured. It's probably time to give it more than what I have been giving it for the last, oh, ten years?" Oh, one important thing to understand: a standard moisturiser isn't formulated to offer deep, penetrating hydration. It's meant to hydrate the cells closer to the surface, and double as a barrier between your skin and external elements like pollution. And when your skin isn't moisturised enough, it produces its own oils through oil glands to moisturise itself. That is when you get excessively oily, and can start breaking out. So if you give your skin the moisture it needs, it won't need to produce its own oils. Not only will this help reduce acne resulting from unhappy, imbalanced, and dehydrated skin, it will help your makeup look and feel more natural.
After a bit of online research on the Apivita Natural Serum Hydration and Apivita Natural Serum Radiance, with both receiving generally positive reviews, I decided to try them out. I also thought it might help to have regular treatments to supplement my skincare regime, so I also purchased the Apivita Express Beauty Deep Cleansing Mask, and Apivita Express Beauty Mask for Young Oily Skin. By this point, I'd pretty much settled into a give-and-take system, and hoped it would help clear up my skin.
You can read my full review of the four Apivita products here, but in short: the serums sucked but the masques are lovely. Not only did the serums not fulfill my hydration needs, it broke me out even more. This reminded me of another time I'd tried a supposedly natural product meant to reduce skin problems, which I found to feel too sticky on the skin and also broke me out. I believe this was when I lost faith in "natural" products!
Adamant still that what my skin needed was a serum for a daily dose of serious hydration, I continued on my search and tried out quite a few serums. (I'll do a separate post on serums soon.) For about a week, I was getting by on samples I'd received from other purchases or media gift bags (yeah, I'm a cheapskate). One night I was early to a dinner with friends for once, so I poked around the beauty section of Lane Crawford in Causeway Bay to kill time. Because the Clinque spot treatment worked so well for me, I went to check out what else they had to offer. I told the salesperson very specifically I was looking for something to restore and retain moisture, but I wanted nothing with anti-ageing or whitening effects. I ended up going home with the Dramatically Different Moisturizing Gel and Repairwear Laser Focus serum, which was so over-budget for me…but it came with so many goodies, how could I resist??
I'm a couple of months into using both products day and night, and I'm loving the results. My skin is still not perfect, but prepping it post-cleansing in the morning and at night with the Dramatically Improved Gel and Repairwear Laser Focus serum before applying my moisturisers is keeping my skin happy. I'm also more disciplined with applying a masque on a regular basis. And when I say "regular" I mean "nightly". I alternate the masques I use every night, making sure I use the Apivita Express Beauty Deep Cleansing Mask twice a week, and fill the rest of the week with different hydrating or for-radiance masques. If I'm feeling lazy, I'll slap on an overnight moisture masque and just go to sleep. Over time, the clusters of tiny blemishes I couldn't get rid off slowly receded, and the appearance and condition of my skin improved. It feels firmer, smoother, and isn't looking dry after a day under makeup anymore.
I'm about to run out of my Apivita masques, so I'm going to go back and definitely repurchase my deep cleansing one. Not sure if I'll repurchase the one for Young Oily Skin, even though I love the scent. I can't use it as economically as the other one, and I'm curious to try others, so we'll see. It's good I've arrived at a framework of what works for me, and I feel like as long as I keep to its main principles, it can be modified for a long time and still do what I need it to do to keep my skin happy and healthy. To recap, here are my major rules:
Hydrate. Hydrate. Hydrate. Use separate day and night creams so they can perform the different roles they're made to perform, and invest in a good serum.
Treat your skin to a masque on a regular basis. You don't need to do it nightly like I do, but find ones that work for you. I would recommend having one to deep clean and another to revitalise though, which will do for your skin what your daily routine may not do.
Cleanse well to get rid off all the icky stuff that will otherwise remain in your pores and get buried under layers of accumulating product. I love my Clarisonic, but it's not for everyone. A gentle exfoliant every couple of days should do the trick. When I was relying on just exfoliating products without the gadget, I liked to keep it in the shower and use it towards the end when my pores were opened from the steam.
Also, my cleansers from day to night are very different. The one I use at night is stronger, to help remove anything my makeup remover didn't clean off of my skin, and it's also a two step routine: a foaming gel cleanser I use with my Clarisonic, followed by the Clinique foam cleanser. And the one I use in the morning is very mild, to just wash away the excess oil and prep my skin for my daytime skincare and makeup routine. You want to find the balance between give and take, so you're not giving too much or too little, or taking away too lightly or abrasively.
Find a spot treatment that works for you. There will come a day when you have something to go to within a few days, and you need a blemish gone asap.
Eat well and drink lots of water. I'm a slave to coffee and I love food, but I always limit myself to no more than two coffees a day, and I try to get in as many veggies and fruits I can. A consistently regulated system will carry away the toxins that can breed acne.
Good luck and have fun tailoring your own system, and let me know how it goes!
SPOT TREATMENTS:
The Body Shop – Tea Tree Oil
This really did nothing for me. It didn't make my skin worse, but it sure as hell didn't make it better. Smells nice though, and there are many who swear by this product.
Boots – Tea Tree & Witch Hazel Spot Wand
Load of crap. This did nothing despite its convincing two-ended design that's supposed to offer an acne solution for day and night.
Juice Beauty – Blemish Clearing Serum
Ugh. Smelt weird, left a sticky residue, and aggravated my spot to flare up even more. Also marketed as a "natural" product. No likey.
Clean & Clear – Advantage Acne Spot Treatment
I first started using this when I was around 19 and it was fantastic, and I loved it. If it felt like I had a spot coming through, I'd dap it on without rubbing it in, and just let it absorb, and by morning there was nothing to worry about. It was also effective when spread over a bigger area. Loved this stuff, but I think it got discontinued or was removed from the Hong Kong market.
Clinique – Acne Solutions
I think this is basically the adult version of the Clean & Clear for me, and it's working well so far, as long as I maintain my skin well. As I said before, it does sting like a motherfu—yeah.
CLEANSERS:
Clean & Clear – Deep Action Oil Control Face Wash
From the same line as the spot treatment I loved, this is a great product I like to use in my nighttime cleansing regime, and one of my favourite cleansers to use with my Clarisonic. Does sting the eyes though, so be careful.
St. Ives – Apricot Scrub
Before I got my Clarisonic, I used it nightly in the shower, and it's a lovely exfoliating product that effectively cleans without drying out your skin. It leaves it feeling fresh and soft.
Acnes – Oil Free Creamy Cleanser
This is also quite nice, and not a bad cleanser to use with my Clarisonic. I'd recommend this for someone with mild or sporadic acne troubles to use every other day. To me, it feels like a milder form of the Clean & Clear cleanser. Lovely fresh scent.
Clinique – Acne Solutions Cleansing Foam
This is the last step in my night-time cleansing regime. (I always wash my face in the shower at night, I think the steam does half the job when it opens up your pores.) It has a fresh scent and feels very mild on the skin, but I've seen gradual improvements in my complexion since I started using it. Have repurchased my second bottle, and probably will continue to use it for a while yet.